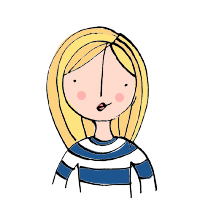 I'm a London-based self-taught artist and illustrator. I've always been creative, but it took me a few years of experimenting with different things to find my niche. I now have a studio at 401 Studios in South London and love the freedom it gives me to try new things and develop my own distinct style.
My illustrations tend to be colourful, child-friendly and simple, with a bit of wit thrown in. They are most often hand drawn and digitally coloured. Past projects have included craft books, colouring books, pattern design and greetings cards. Click here to contact me for any commissions – enquiries always welcome!
My papercuts are entirely hand drawn, cut and painted (with the help of a ruler, a set of compasses and a scalpel). The tile-inspired papercuts came about as a perfect way for me to merge my love of pattern design with my desire to make something tangible, away from the computer.